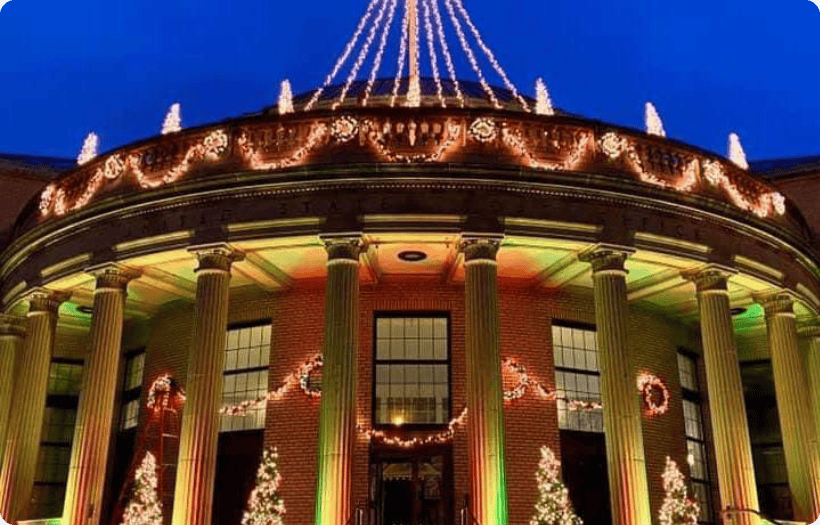 We will be open Thursday – Sunday from 12 p.m. to 4 p.m. for the month of May. We will be closed on May 8th.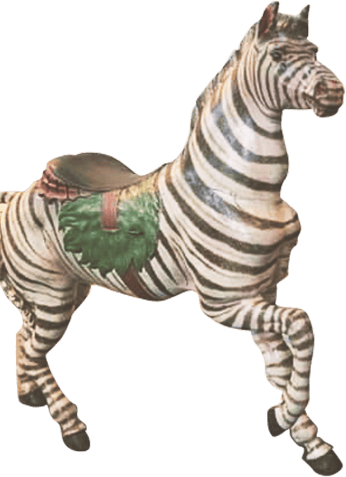 Help us keep going around and around in 2021 and beyond!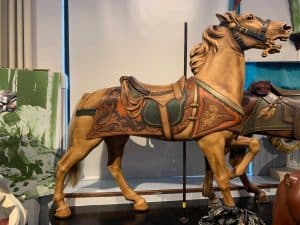 Museum Hours
May Hours
Thursday – Sunday • 12 p.m .- 4 p.m.
The Museum will be closed on May 8th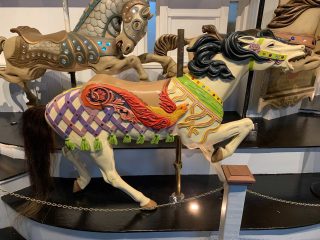 Admission Hours
Adults:

 $6.00

Senior Citizens:

 $5.00

Children (4-14):

 $4.00

(under 4):

 FREE

Includes 1 Ride Token
The carousel at the heart of the museum was purchased in 1991 as a permanent addition to the collections. Built in North Tonawanda, New York, the machine came without any of the original animals. The frame was cleaned and refurbished, scenery panels were repainted, and museum staff and volunteers constructed a new platform.