White House Holiday
Visitors touring the White House during the 2014 Christmas season saw the halls decked with something special from Sandusky: carved and antlered carousel deer from the Merry-Go-Round Museum.
The deer, owned or on loan to the nonprofit museum, were part of the annual holiday display at the presidential residence in Washington, where an estimated 65,000 guests were expected to view the decorations throughout the season.
"It's a huge honor for us to be selected, and actually getting to go to the White House to put them in place and deliver them was just unbelievable," said Executive Director Veronica Vanden Bout.
She made the trip along with executive curator and archivist Kurri Lewis and — because the small museum staff needed extra hands — his parents, Colene and Jeff Lewis of Findlay.
The deer traveled in a blanket-padded rental truck, and the group had to clear security before bringing the figures into the White House and installing them on stands.

Read more at the Toledo Blade and at the Sandusky Register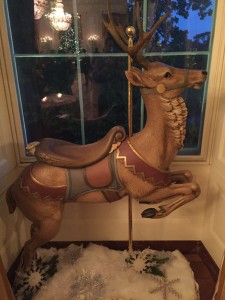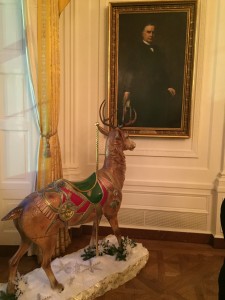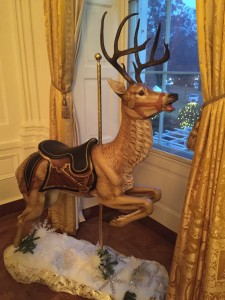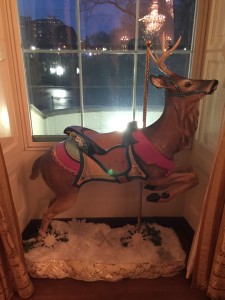 ---
First Lady Michelle Obama in the East Room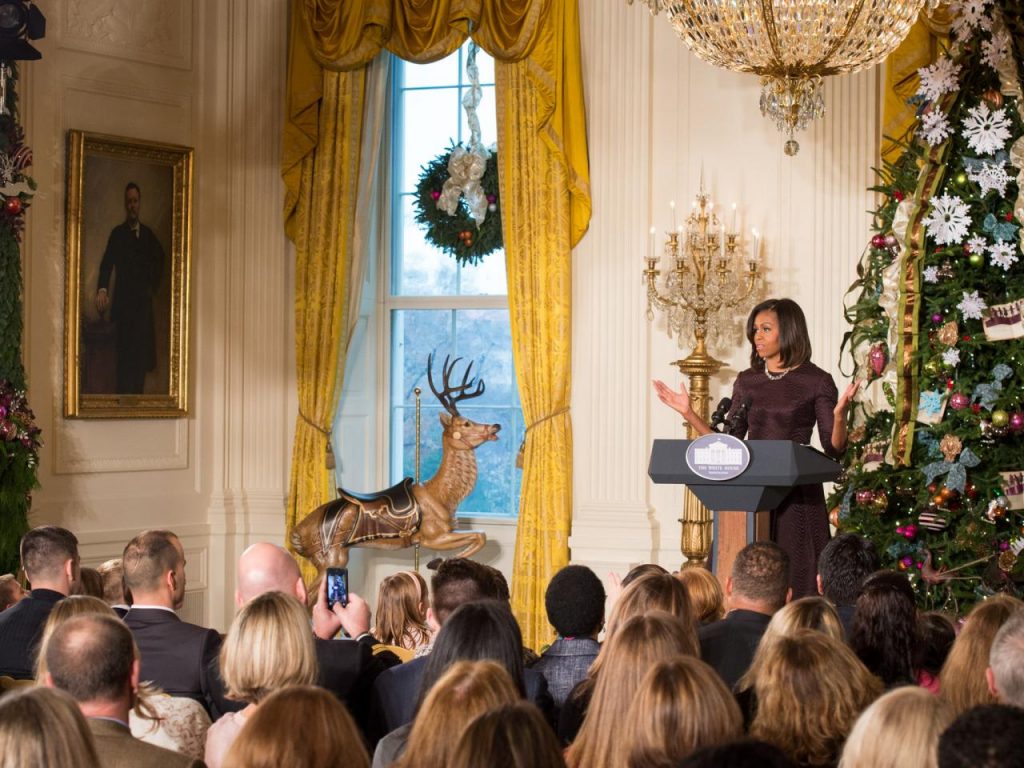 ---
Merry Go Round Museum Animals Visit The White House
---
Be Sure To Come Visit and See Them!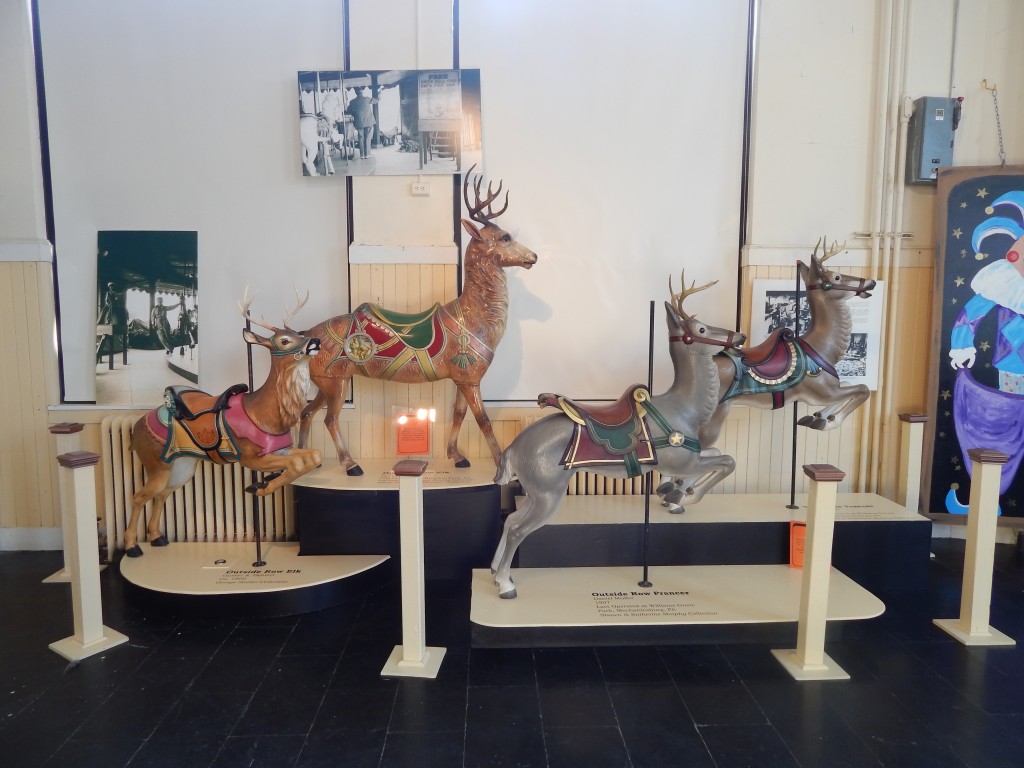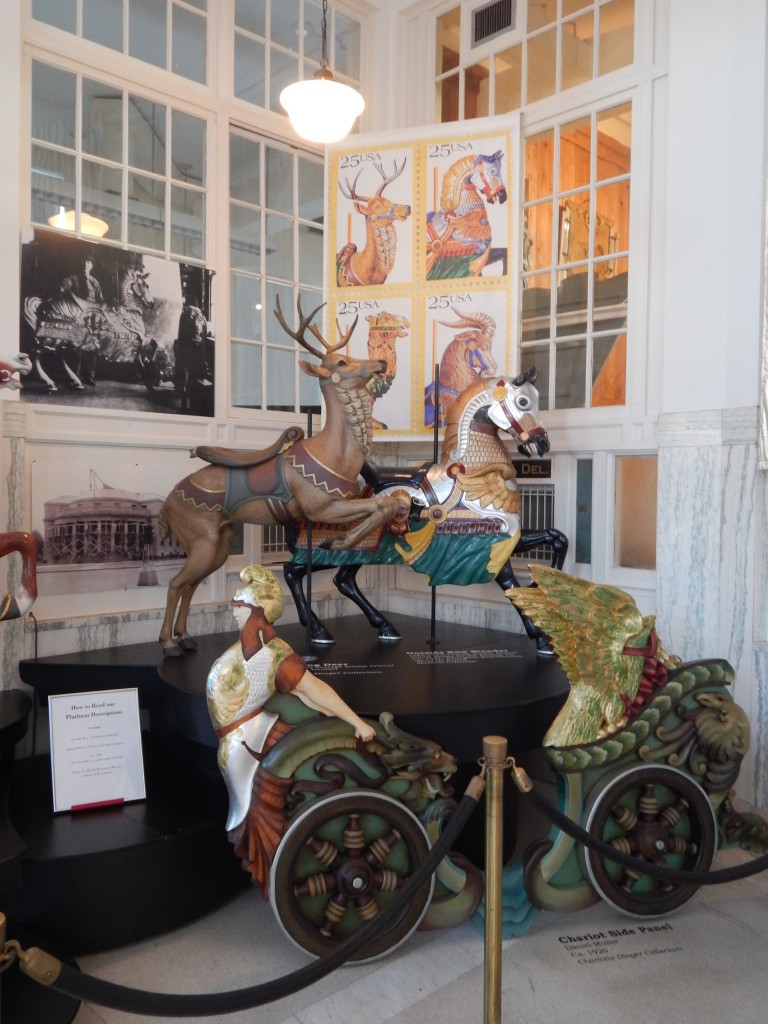 You can see the official HGTV pictures here
---